Education
B.A., Rutgers University
J.D., New York Law School
---
Bar Admissions
New York State Bar
Mr. Gokhale has practiced for over fifteen years and has experience working on high profile litigations including Mortgage Backed Security and Trademark Infringement cases. He has managed and led the production of large scale E-discovery, including the supervision of document and privilege reviews, as well as deposition preparation. Prior to joining DO&CB, he worked as a solo practicing attorney specializing in commercial litigation and real estate transactions, as well as at the New York City Department of Consumer Affairs where he assisted in the enforcement of the city's Consumer Protection Laws. He is a graduate of New York Law School and Rutgers University, New Brunswick, NJ.
---
Speeches and Publications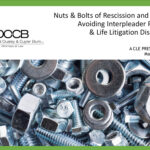 On May 16, 2023, Vedant Gokhale, Michelle d'Arcambal, and Jackie Malyk presented a CLE for a client discussing the nuts and bolts of rescission and lapse of an insurance policy, avoiding interpleader pitfalls, and strategies to use during discovery and litigation.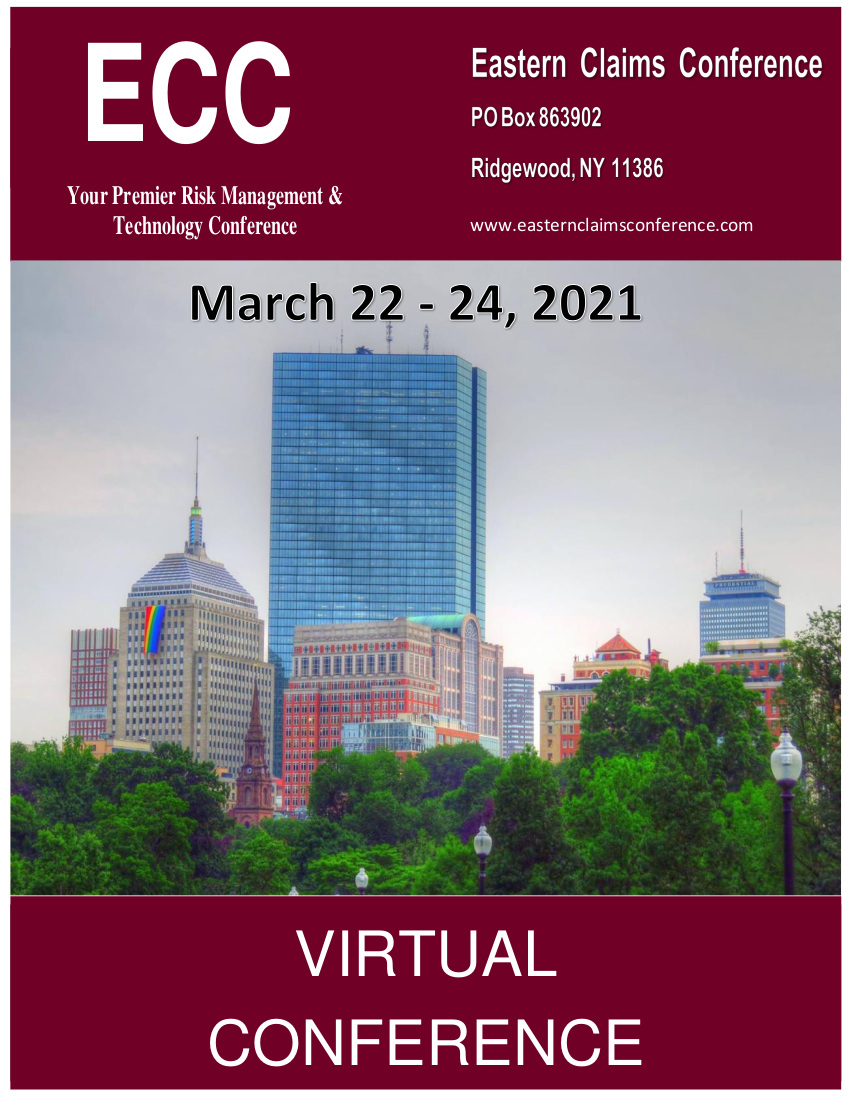 March 24, 2021: What makes a disability or life insurance policy contestable and when is it contestable? With fraudulent schemes to void policies becoming more prevalent and ongoing changes in the way insurers can perform routine contestability reviews after death, Michelle d'Arcambal and Vedant Gokhale will discuss strategies that insurers can employ to adapt to the ever growing changes in the industry as we enter this new decade.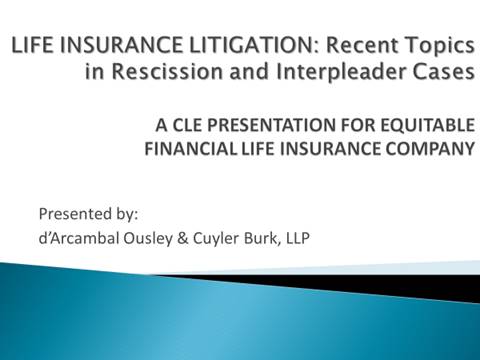 On October 26, 2020, Michelle d'Arcambal, Kimberly O'Toole, and Vedant Gokhale conducted a CLE presentation for a client entitled "Life Insurance Litigation: Recent Topics in Rescission and Interpleader Cases." The presentation addressed how outside counsel can assist with obtaining information during the regular contestability investigation, situations where policies may be rescinded after the expiration of the two-year contestability period, and avoiding unnecessary costs and potential extra-contractual liability in interpleader matters.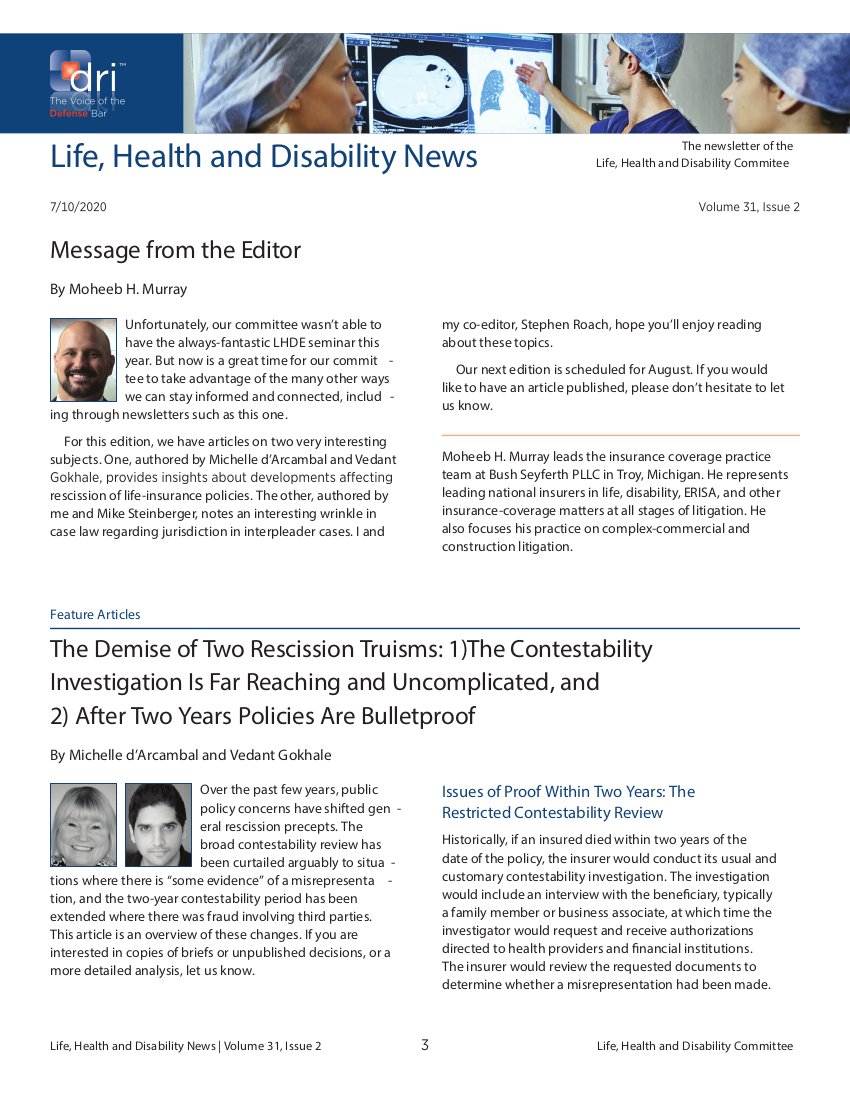 The Demise of Two Rescission Truisms, M. Darcambal and V. Gokhale, DRI Newsletter, Volume 31, Issue 2, July 2020. What makes a disability or life insurance policy contestable and when is it contestable? This article examines those questions focusing on the timing, proof of fraud and the obtaining of medical records issues as you navigate the decade ahead in this ever changing landscape of disability and life insurance policy contestability.