Publications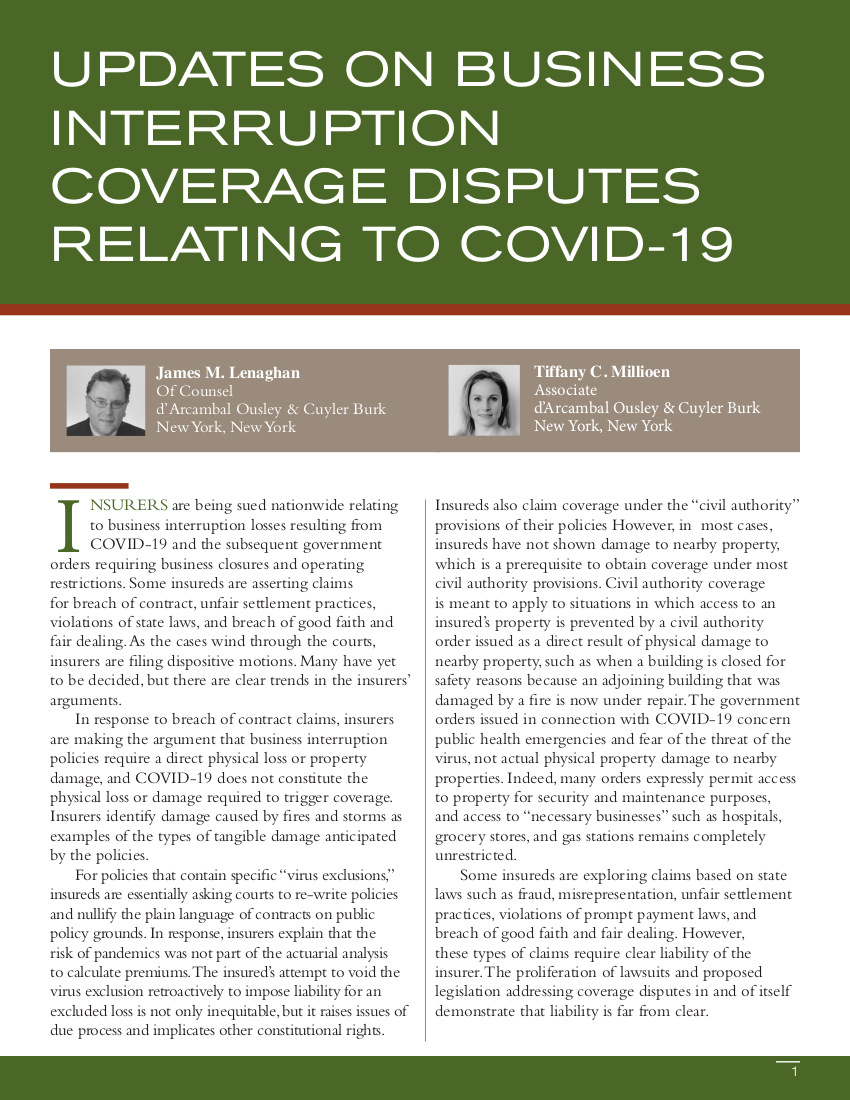 UPDATES ON BUSINESS INTERRUPTION COVERAGE DISPUTES RELATING TO COVID-19
By James M. Lenaghan and Tiffany C. Millioen
To date, hundreds of businesses have filed lawsuits against insurers arising out of denials for COVID-19 business interruption losses. Most of this litigation is in its early stages and is being closely watched by insurers and policyholders. In addition to litigation, regulators are issuing guidance and legislators are proposing bills that would affect coverage for the losses. This article provides a snapshot of the situation at this time.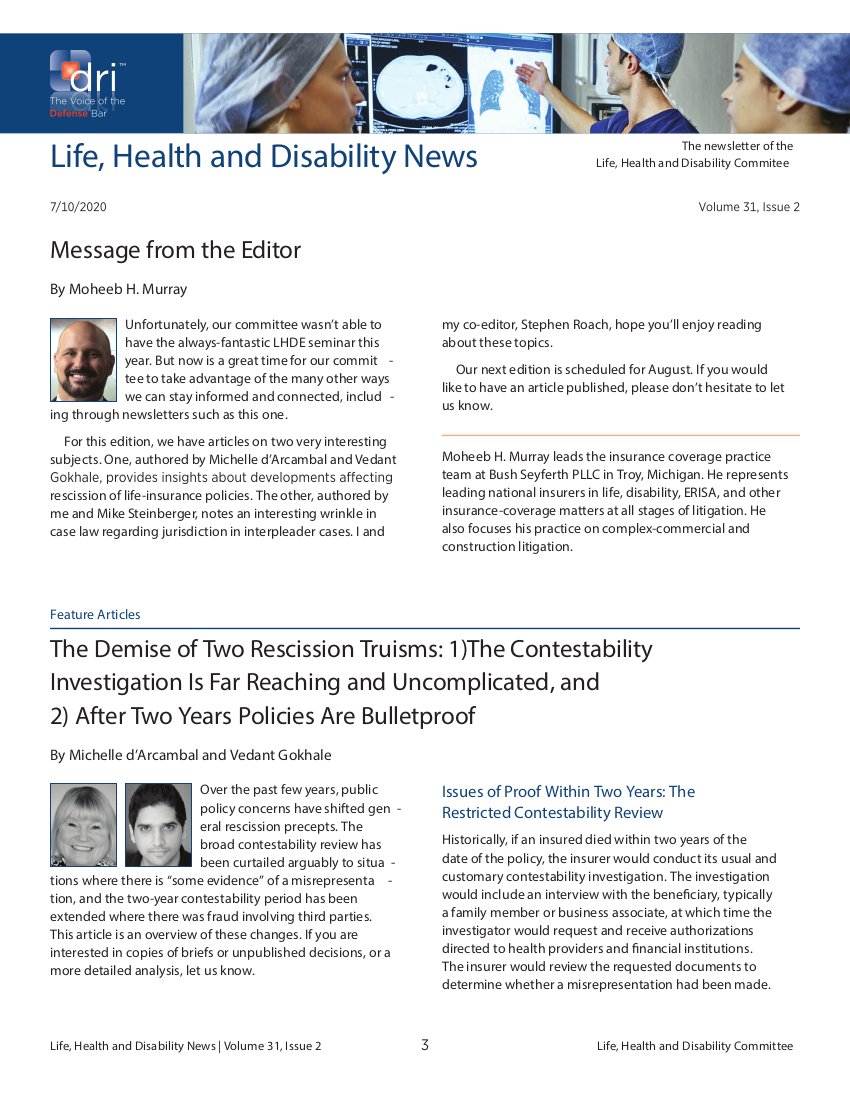 The Demise of Two Rescission Truisms, M. Darcambal and V. Gokhale, DRI Newsletter, Volume 31, Issue 2, July 2020. What makes a disability or life insurance policy contestable and when is it contestable? This article examines those questions focusing on the timing, proof of fraud and the obtaining of medical records issues as you navigate the decade ahead in this ever changing landscape of disability and life insurance policy contestability.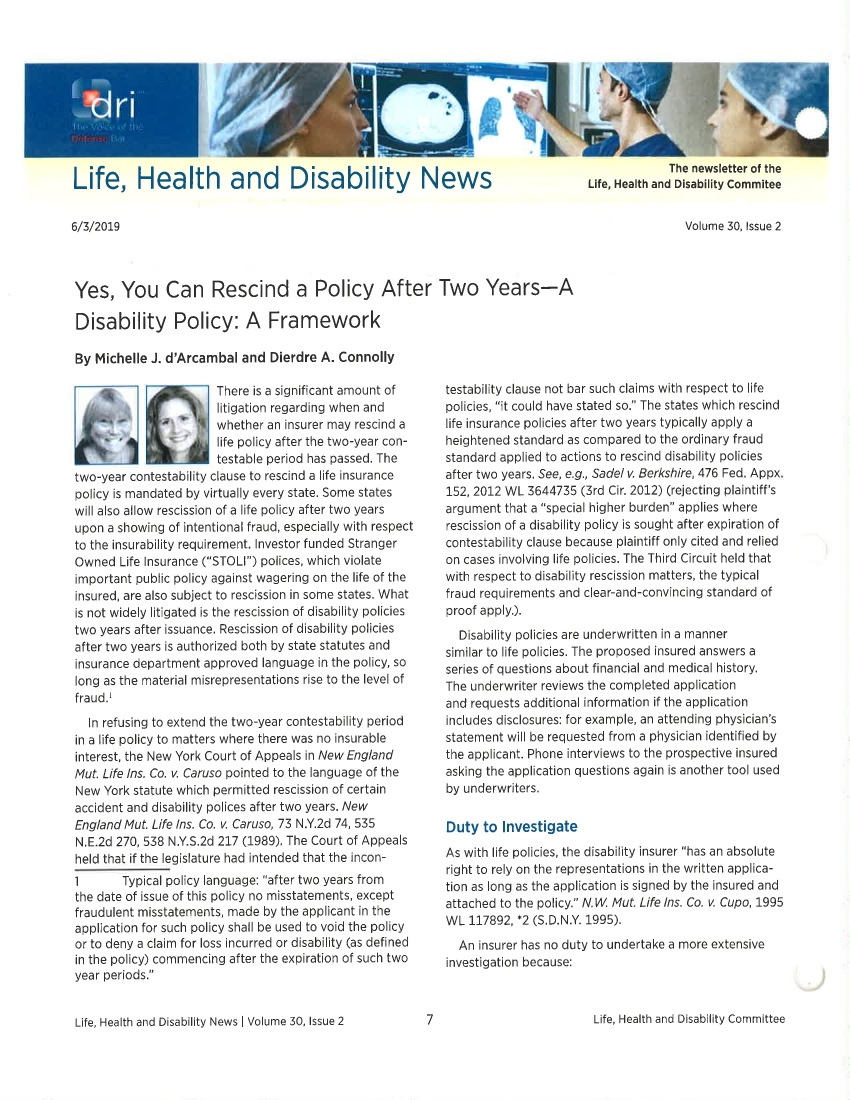 Rescinding A Disability Policy-d'Arcambal and Connolly, 2019. A disability policy can be rescinded after the two year contestability period if there is clear and convincing evidence that the insured made a material misrepresentation , with the intent to defraud, on the claim for disability.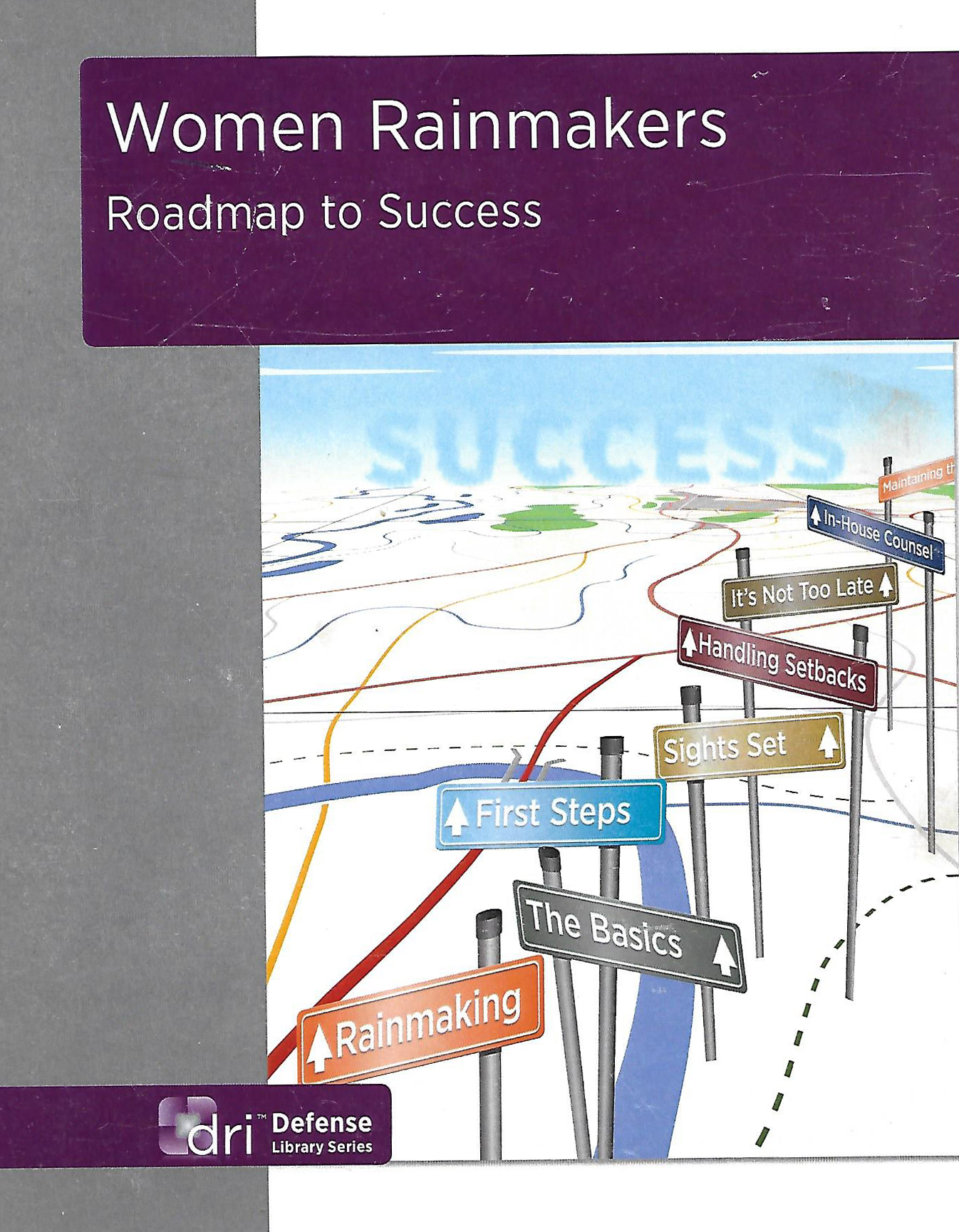 Jodie L. Ousley, Co-Author, Women Rainmakers – Roadmap to Success, 2014 DRI Women in the Law