Education
B.A., University of Toronto, History and English
J.D., DePaul University College of Law
---
Bar Admissions
New York State Bar
Illinois State Bar
Ms. Pyun is a Senior Associate at d'Arcambal Ousley & Cuyler Burk LLP.  Ms. Pyun has significant investigative and litigation experience working in the Federal Government.  Prior to joining the firm, she prosecuted white-collar cases as a Trial Attorney in the Department of Justice Antitrust Division, where she successfully investigated and litigated price-fixing and contract bid-rigging conspiracies.  She began her legal career at the Federal Deposit Insurance Corporation (FDIC), where she worked on a variety of regulatory and enforcement actions stemming from the 2008 Financial Crisis.
---
Speeches and Publications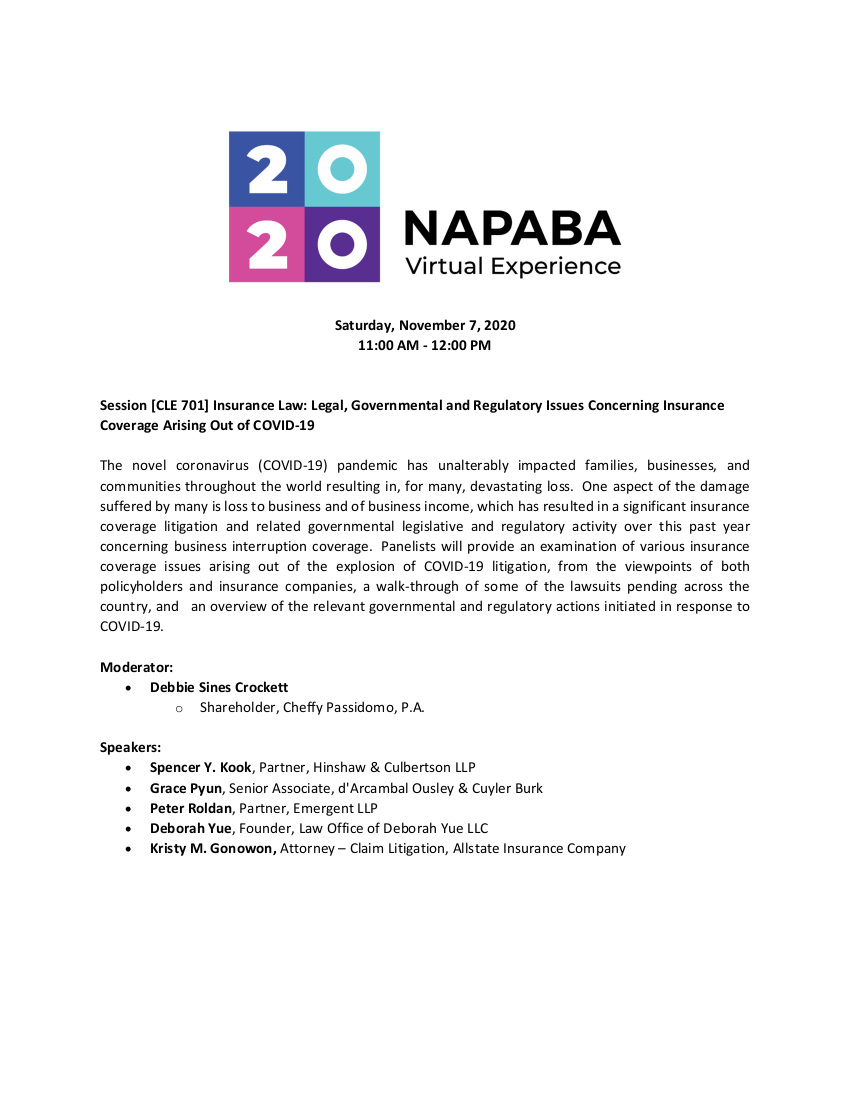 On November 7, 2020, Grace Pyun participated in a CLE panel discussion entitled "Legal, Governmental and Regulatory Issues concerning Insurance Coverage Arising out of COVID-19" at the National Asian Pacific American Bar Association (NAPABA) 2020 virtual annual convention. The panelists examined various coverage issues arising out of COVID-19-related insurance litigation as well as legislative and regulatory activity over the past year concerning business interruption coverage.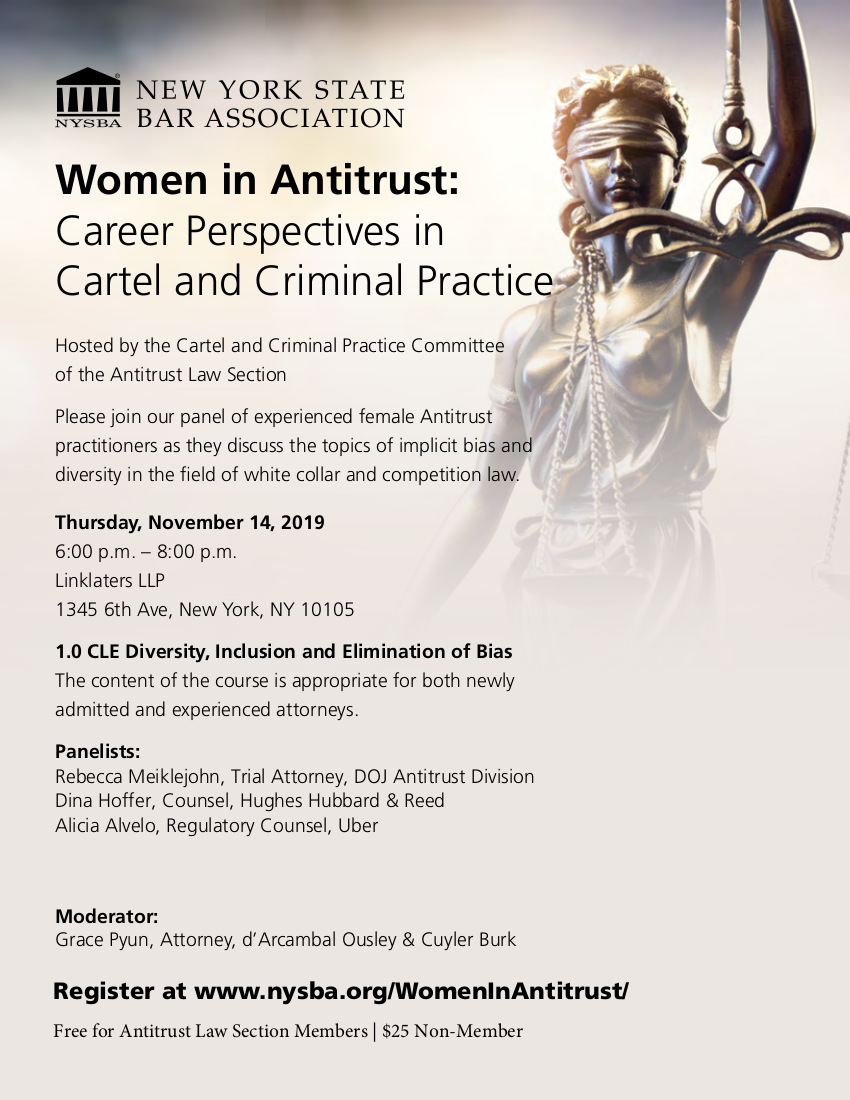 On November 14, 2019, Grace Pyun moderated a panel discussion sponsored by the New York State Bar Association, Antitrust Section entitled "Women in Antitrust: Career Perspectives in Cartel and Criminal Practice" where Rebecca Meiklejohn, Trial Attorney at the United States Department of Justice Antitrust Division, Dina Hoffer, Counsel at Hughs Hubbard & Reed, and Alicia Alvelo, Regulatory Counsel at Uber discussed the role of diversity and implicit bias in their Antitrust practices.  Grace is the Vice-Chair of the NYSBA Antitrust Section's Cartel and Criminal Practice subcommittee.